Science Pub RVA: Visualize This at The Hof
Tuesday, 30 October, 2018
|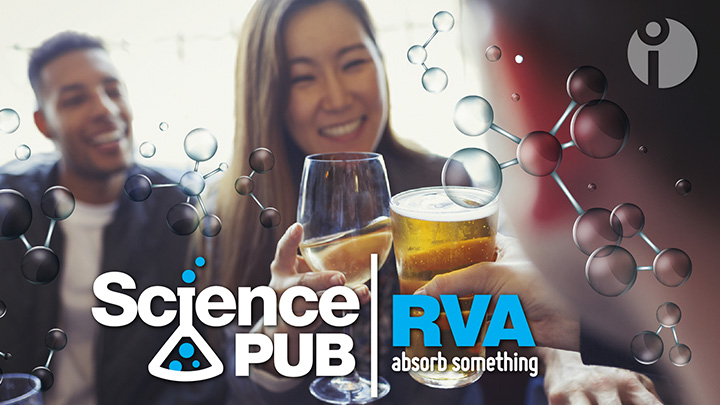 Sara Faris, Assistant Professor of Art at VCU, opens an evening of informal talks involving several presenters discussing how scientific ideas and knowledge are visualized.
Can you imagine learning about or discussing scientific ideas without visuals? From peer-reviewed journals to educational videos for kids, images are essential to our understanding and discussing concepts and facts. At the next Science Pub on October 30th, hear some of the ways researchers use imagery to explore, examine, and explain their work. Join other curious minds for "Visualize This" an evening of informal talks from an artist, a physicist, an ecologist, a nuclear engineer, and a paleoclimatologist.
Want to broadcast your science enthusiasm? Be part of Science Pub's annual Dry T-Shirt contest during the pre-program social hour. Wear something "sciencey", be judged, AND absolutely appreciated.
Cost
Free
Venue
The Hof
2818 Broad Street
Richmond, VA 23230
United States
Event Contact
Christopher Lee

Phone: 8045608236
Website: Click to Visit

Similar Events